COUNTY GEOLOGICAL SITES ACROSS DEVON
Currently there are approximately 365 Regionally Important Geological Sites or County Geological Sites in Devon. These include stretches of fantastic coastline, Dartmoor tors, historic and working quarries, road cuttings and river sections. These all provide an interesting window into the geology that is usually covered at the surface by vegetation or urban developments. The following list and links provides information of sites arranged according to district within Devon, and hence can easily be used to plan fieldtrips or just a day out!
The map below indicates the location of County Geological Sites: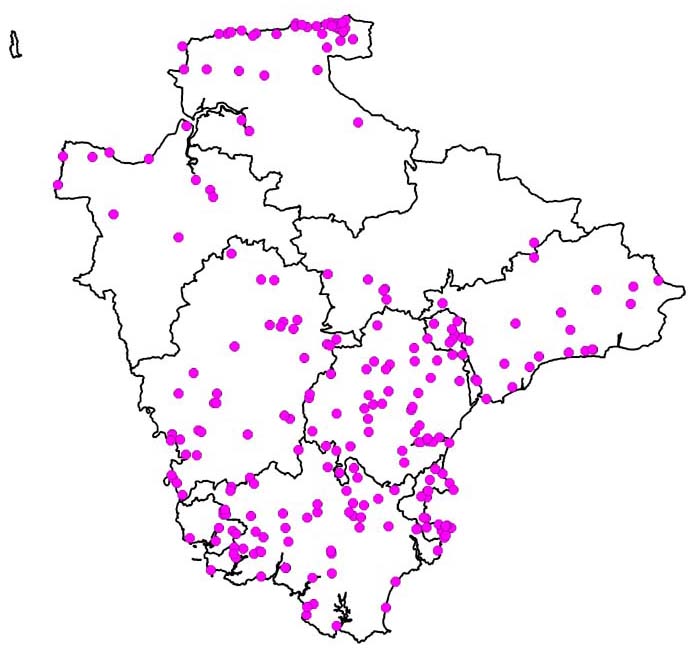 Click on the link below to open a PDF containing details on all the RIGS across Devon:
DevonRIGSSiteTable.pdf
County Geological Sites are generally privately owned and often hazardous to visit. Therefore it is very important that visitors don't assume any right of way through sites. For a full list and the detailed geology of sites suitable for public access and educational visits, please see our 'Educational Use and Visiting Sites' page.